Asysum patrocina «la Marxa per la Pau a Lleida», el domingo 18 de mayo, donde todos los que quieran participar podrán andar cualquiera de las 5 rutas que representan y expresan la unión de los 5 continentes y sus culturas. Se andará hasta la «Seu Vella» recorriendo varios quilómetros en conciencia y recordando los valores hacia la unidad y la solidaridad.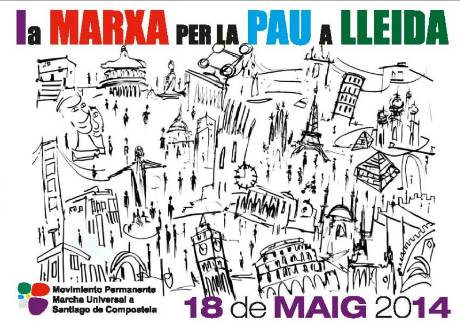 Asysum sponsors «March for Peace in Lleida » on Sunday May 18, where all who wish to participate may ride any of the 5 routes that represent and express the union of 5 continents and cultures. They will walk to the «Old Cathedral» traveling several kilometers in awareness and recalling values towards unity and solidarity.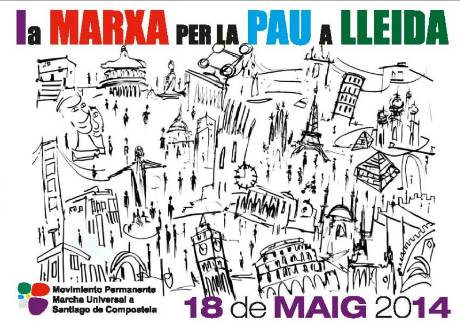 ASYSUM sponsorise «Marche pour la Paix à Lleida» le dimanche 18 mai, où tous ceux qui souhaitent participer peut parcourir l'un des cinq itinéraires qui représentent et expriment l'union des cinq continents et les cultures. Il se marchera jusqu'à la «vieille cathédrale» en parcourant plusieurs kilomètres en prenant conscience et rappelant les valeurs vers l'unité et la solidarité.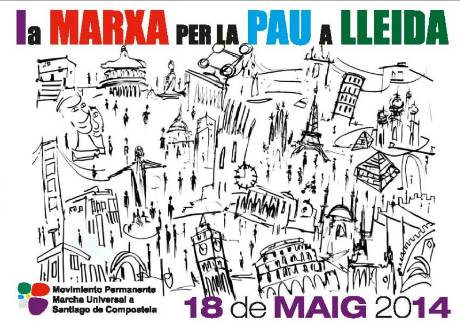 Asysum patrocina » la Marxa per la Pau a Lleida » no Domingo 18 Maio, para todos os que desejam participar
Podem andar em qualquer uma das cinco rotas que representam e expressam a união dos cinco continentes e culturas. Eles vão caminhar até a «Sé Velha» viajando vários quilómetros em consciência e recordando os valores para a unidade e solidariedade.